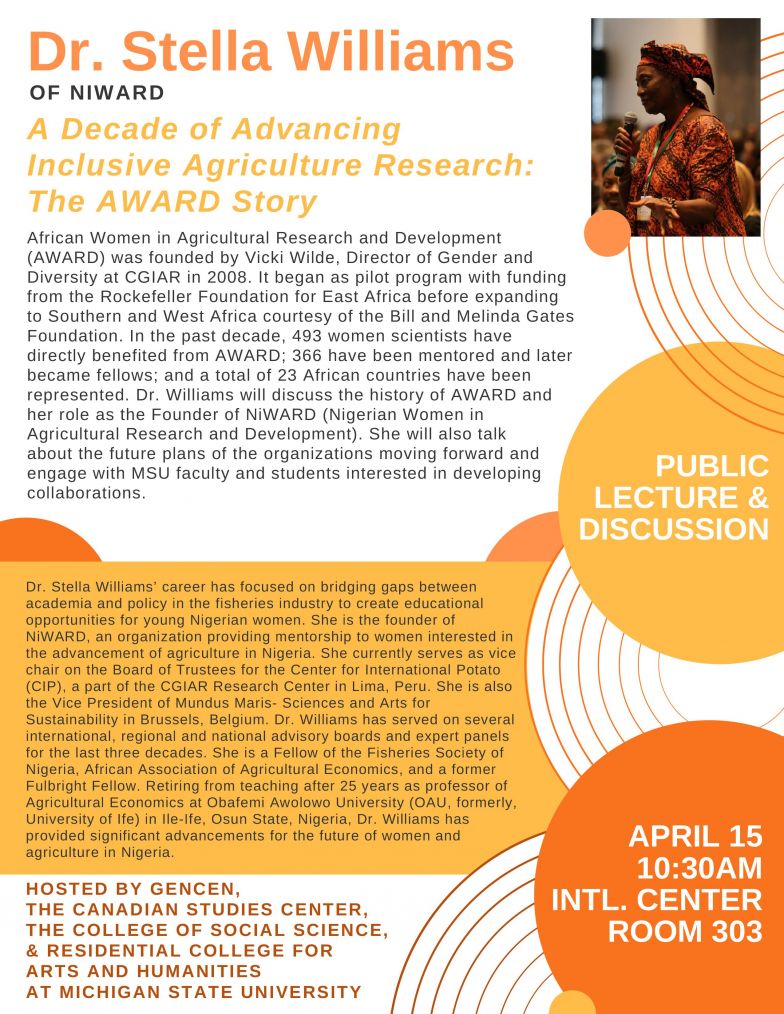 ---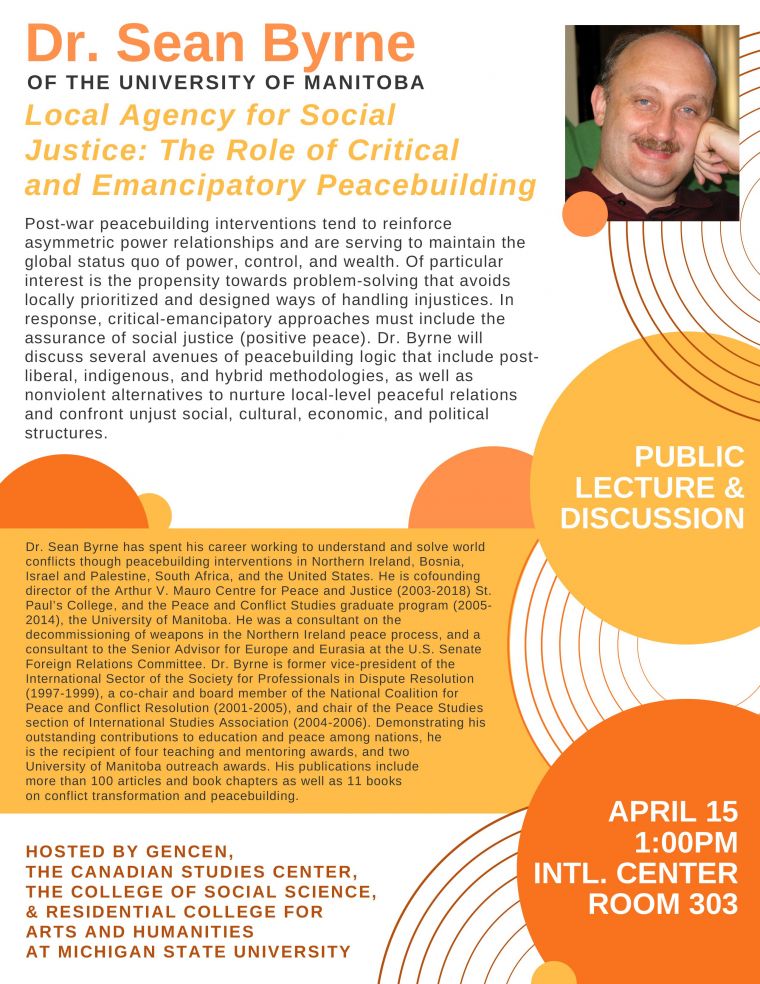 Student Job Posting
Looking for an on campus job? Apply to be our creative writing and marketing intern! Click the application link here
We are looking forward to seeing all of our students back on campus Monday! We wish you the best heading into spring semester.
CSC Advisory Board
The board met in November for the last meeting of 2018. Click the link to read major highlights of the meeting.
Interested in joining the board for the 2019-2020 academic school year?
Ask a current board member to nominate you by submitting your abbreviated CV or resume, and a letter of interest (from you or the board member). The letter of interest basically sets out why you wish to be a board member and how you might contribute.
The board member should then submit both the CV and letter of interest to Kayleigh VandenBussche (kayleigh.vandenbussche(at)gm.com).
November 2018
Canadian Studies Center hosted a breakfast seminar on Friday Nov. 9 to celebrate
the International One Health Week. The seminar hosted a discussion on emerging infectious diseases and the animal health industry's perspective on One Health approaches to prevention and management. Dr. Maheesh Kumar, Senior Vice President of Global Biologics R&D, offered a keynote address about the work done by Zoetis to advance the health condition of pet and farm animals.
Celebrating Canadian Thanksgiving 2018
The MSU Canadian Studies Center cheerfully celebrated its annual Canadian Thanksgiving on Monday, October 8. Canadian students and faculty from a variety of programs and disciplines across campus, along with their international friends, enjoyed camaraderie, a bit of trivia, and a feast in East Fee Hall.

"I'm Canadian. This seemed like a really good opportunity to catch up with not only Canadians from my program but also Canadians who are across campus."
Alex Flor-Henry, second year student in the osteopathic medicine program.
"The center has a lead role in creating a network among students that is sustainable long after our celebration here and well into your academic and professional career."
AnnMarie Schneider, CSC director, on the center's role in searching for and securing opportunities for students and faculty to engage in research, teaching, and learning.
Read the full article to learn more about opportunities with CSC.
Visit: Margie Bauman, 1964 MSU alum and environmental journalist
Canadian Studies Center professional writing intern, Pete Atkins, sat down with Margie to learn how accuracy, Alaska, and the Associated Press accelerated her career: Click here to read the full article