Arctic Stories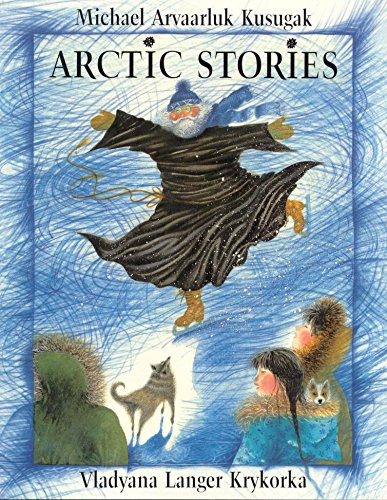 It's 1958, and this is going to be an eventful year in the life of ten-year-old Agatha. The last thing she expects is to become a hero, but heroism awaits: she saves her community from a monstrous flying object, befriends the birds of her northern home, and rescues a skating priest who has ventured onto thin ice.
About the Author
Michael Kusugak grew up in Repulse Bay, NWT (now Nunavut). He is a storyteller and a Canadian children's writer, who tells stories about Arctic and Inuit culture. He is the author of seven picture books including Arctic Stories.

About the Illustrator
Vladyana Krykorka grew up in Czechoslovakia now called the Czech Republic.  She graduated Ontario College of Art with a degree in graphic design and since then has illustrated more than 25 books from her Toronto studio.