Great Lakes Supply Chain Tour
U.S. and Canada: Great Lakes Supply Chain Tour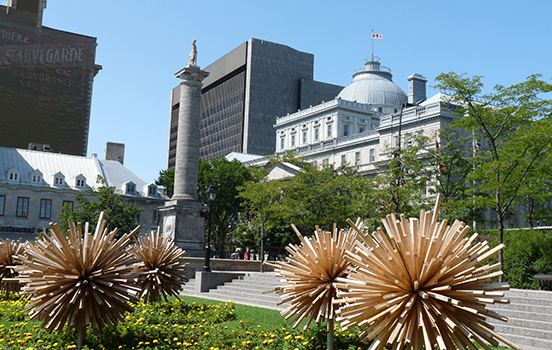 Learn about the uniqueness of the Great Lakes Region as it relates to the supply chain capabilities and gain an appreciation of the region as a key international logistics hub and source of global commerce.
According to Business Insider, the Great Lakes region is a tightly integrated international corridor where over 50% of all U.S./Canadian bilateral border trade takes place with over 200 million tons of cargo shipped annually. Participants in this program will view the region from industrial, government and transportation perspectives while exploring fundamentals of supply chain management.
PROGRAM HIGHLIGHTS
• Meetings with regional business leaders and major employers throughout the St. Lawrence Region.
• On site corporate tours including potential production, warehousing and other logistics operation centers.
• Interactive tours of both Welland Canal and the Old Port of Montréal
• Small group discussions on cross border policies and the trade economy with the Consulate General of Canada in Detroit, Quebec's Policy Delegate to the U.S. and the Consulate General of U.S. in Toronto
• On-site information changes at the International Detroit Windsor Border with the Cross Border Institute
Travel through the region will be via van, bus, train and Uber in order to meet and interact with various members of the business and government community all within the context of supply chain management.
To apply visit: https://msueducationabroad.via-trm.com/visitor/programs/12192
PROGRAM CONTACTS
For questions about academics:
Justin Jagger (jaggerju(at)msu.edu), Department of Supply Chain Management
For questions about application process:
Natalie Kohler Hart (kohlerna(at)msu.edu), Office for Education Abroad
---