The goal of the Canadian Studies Student Organization (CSSO), also known as the Canada Club, is to foster cross-cultural understanding within a student network.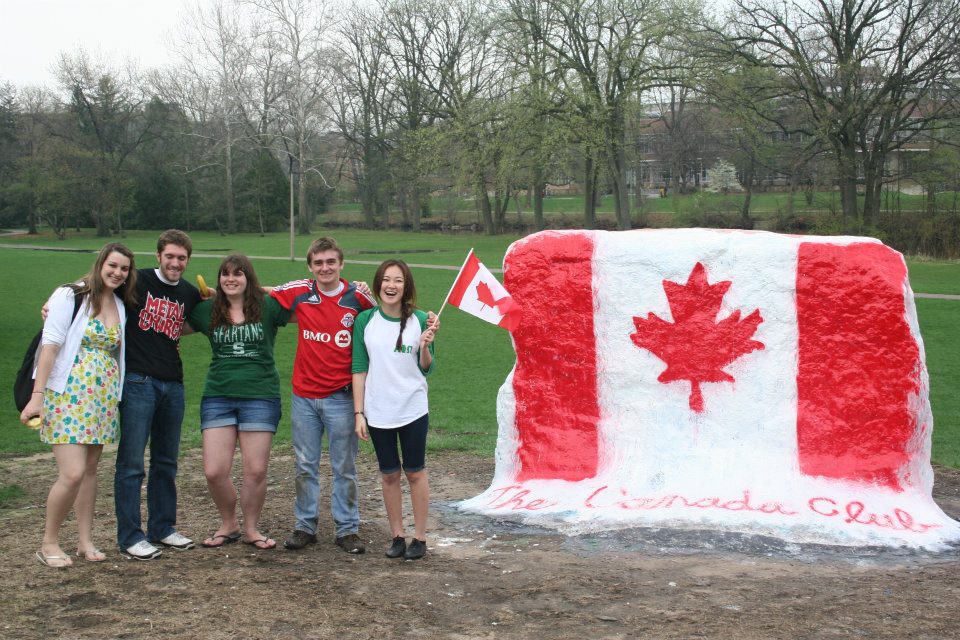 The CSSO reaches out to individuals and student groups who are grounded in or express an interest in Canada, or have an interest that has global impact, but has specific relevance to Canada. (Examples of the later include rights to the Arctic, indigenous rights, crude oil transport, supply chain infrastructure.) Current and past student participation is far reaching and has represented areas such as Social Work, James Madison, Political Science, Fisheries and Wildlife, Agriculture and Natural Resources, Human and Osteopathic Medicine, History, Engineering and other disciplines. The group is both academically and culturally diverse.
The CSSO supports and encourages Canada-related group activities including an annual Graduate Research Symposium, student presentations and travel to academic and professional conferences, research projects, and on-campus work experiences related to individual majors and interests in Canada. CSSO support and activities have resulted in work placement, completed graduate and undergraduate research projects, presentation opportunities, and grant success, along with friendships, study partners, and beyond graduation, professional networks.
The Canada Club also hosts fun events, such as movie nights, hockey games, Canadian Thanksgiving meals, and even marching in the Homecoming Parade!  Check out our upcoming events.